Twitter is known for all types of spelling flubs. There's the deliberate omission of letters to make tweets less than 140 characters, but there's also the honest confusion over words that sound alike… like colon and cologne: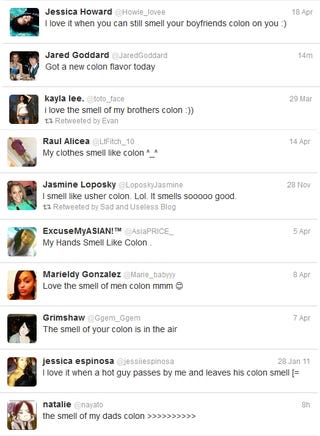 Well, Twitter is back at it again with a new misspelling trend, and this time it's over the name of a restaurant: Olive Garden. Tweeters everywhere are talking about wanting to go to "All of Garden" to satisfy their breadsticks and pasta cravings. The tweets below make you wonder if they're thinking about food or a bunch of flowers and plants.
There's a possibility that these spelling mishaps were intentional, as a way to poke fun at this Snapchat screenshot going around of a girl's selfie with the caption "Going to all of garden."
But it's also entirely possible that these were honest mistakes because, well, it's Twitter.